Selling gold in Milwaukee? Greater Milwaukee Coin is your trusted partner.
Our reputation is our livelihood. We're graded by the Better Business Bureau at an A+ customer satisfaction level. The number one factor in a BBB grade is customer feedback and complaints. We consistently live up to our grade by offering honest pricing while working at smaller margins. We know the real value in our business comes from our many longstanding relationships with Milwaukee coin collectors and people who have silver or gold to sell.
Sell gold or sell silver in Milwaukee at Greater Milwaukee Coin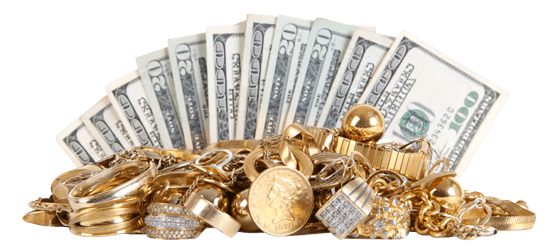 If you're trying to sell gold in Milwaukee, or silver jewelry, coins, paper money or even dental gold, stop by any of our locations and we'll be happy to walk you through the entire process. Our experienced and friendly staff will give you pressure-free information on the purity, weight, and market price before giving you our offer. If you chose to shop around we're confident you'll find our pricing the best.
Selling gold in Milwaukee has become a great way to turn unused or broken items into cash. This decade, gold pricing has reached all-time highs, while silver has hit prices not seen in more than 30 years. Metals change price for a number of reasons, including supply, demand, interest rates, and the price of oil and other commodities. Lately, the most important factor has been the decline in the value of the US dollar, caused by increasing concern of the Federal Reserve printing too much money.
For honest Milwaukee cash for gold trading, visit Greater Milwaukee Coin
Speculators are of mixed opinion on what the future will hold. Some believe the Federal Reserve will respond to low interest rates by raising rates to fight inflation, causing the dollar to rise, while others believe gold and silver will continue increase in value. The recent events in Europe have had a great effect on spot and future prices, and many other worldwide factors have an effect on the cash for gold market right here in Wisconsin and the Midwest.
While anyone can speculate on what will happen, national media outlets seem to present alternating opinions every other day. We leave the speculation to the talking heads. Our trusted family business thrives by making top payouts on small margins to many Wisconsin gold sellers. We want your repeated business, so we trade in trust even more than we trade in gold and silver bullion. Prices are high now, and you can put a dent in your bills with a handful of old coins and jewelry you've got laying around. A small handful of silver coins can bring over $100. To sell gold or sell silver in Milwaukee, or Southeastern Wisconsin, choose Greater Milwaukee Coin today.
Stop by our Brookfield or Waukesha coin shops or contact the Milwaukee gold buyers and sellers at Greater Milwaukee Coin.